Forest Hills covers approximately 9.5 square miles, and in 1990 had a population of over 4000 residents, Bordered by Harding place on the north and Old Hickory blvd on the south, Forest Hills is the southern extreme of Davidson county. The eastern border of Forest Hills is Granny White Pike, and the western border is Hillsboro pike.
One of the most popular attraction in Forest Hills is Radnor lake, a city park that is closed to motorized vehicles with 5.6 miles of walking trails and spectacular views of nature. The 85 acre lake is surrounded by 1322 acres of State natural area. This man made lake has been protected since 1923 when it was declared a wildlife sanctuary. The lakes original purpose was to provide water to the L&N railroad, but after it was no longer needed for that purpose, a small group of concerned citizens who created a non-profit (Friends of Radnor Lake) who purchased the first 747 acres and had it designated as Tennessee State Parks first natural area.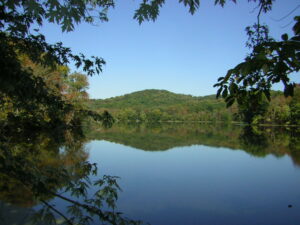 Most of the homes in Forest Hills were built in the 1950's through the 1970's, however sometimes older homes are torn down to rebuilt a much larger and modern home in its place. The topography of Forest Hills is fairly sloped and wooded, so privacy is usually abundant.
Forest hills homes usually have good resale value due to is close to downtown Nashville and the Nashville airport. Homes in Forest Hills usually range from $400,000 to well over $1,000,000 in price and from 2000 square ft ranches to modern homes over 10,000 square ft. Many people who consider buying a Forest Hills home also consider Green Hills homes and sometime Oak Hills homes.
To search for homes for sale in Forest Hills, click here.
Sorry, but we couldn't find any results in the MLS that match the specified search criteria.