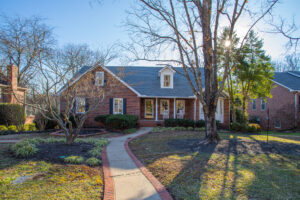 1719 Waterford Rd in Murfreesboro is sold, the property closed for $900,000 after receiving multiple offers, and the sellers are now homeless.
1719 Waterford road will be a tough home to replace as it had a very large yard with mature trees, and a creek in the back that flowed year around. The privacy that everyone wants was abundant here, and the full basement would hold probably 7 cars if needed.
Call me at 615-512-7853 or e-mail [email protected] if you would like to sell your home quickly for top dollar.
Search for Murfreesboro homes for sale here