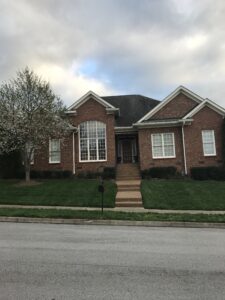 Polk Place Place Homes for sale and Market Report – Only one home closed in Polk Place during the month of October and it sold for 97% of asking price, quite a difference from the market we had last summer. High interest rates had made a big change to real estate market worldwide, and Franklin is no exception.
the Polk Place home that closed was only on the market for 16 days.
6 home are currently available for purchase at an average list price of $811,117 and an average size of 3114 square feet
no homes are currently under contract.
the average price per square ft of Polk Place homes sold in 2022 so far has been $278 compared to $219 in 2021 and increase of 27%.
Polk Place is located on the south side of Franklin next to the historic Carnton Plantation property. With all brick homes at affordable prices, Polk Place has always been in high demand. Only 13 homes have sold in Polk Place this year, so waiting for the right home requires patience and a good buyers agent who knows the neighborhood.
Search for Polk Place homes here
For the most-up-to-date information on Polk Place current home values, then we urge you to contact us. We can assist you with all aspects of buying or selling real property in this and other neighborhoods in the Franklin area. Also ask to be placed on an instant notification system when any new listings come on the market or price reductions are posted.
Return to Nashville homes search page
We're sorry, but it seems that we're having some problems loading properties from our database. Please check back soon.